Congrats!
You're reading the first ThisIsHowYouMusic post of the new decade; that's right, of the decade. I can somewhat confidently tell you that this decade is going to be filled with so many more fun posts, concert reviews, album reactions and an overall, overwhelming, amount of sarcasm.
Now, with all of that said and out of the way, it's time to discuss what I've brought you all here for; with a new decade comes a new year and with a new year comes with a new, 'Who to Watch' list and this one isn't coming five months late.
So, I'm not going to sit here and act as if I'm some type of oracle who has a niche knack for knowing which artists are going to be hitmakers…… but I'm also not not saying I'm not that exact type of oracle. My track record is what you could almost call, impeccable; for example, these are some artists that have been listed in previous lists:
Dua Lipa, Billie Elish, Brockhampton, Doja Cat, and Lizzo.Yes, that Lizzo.
See what I mean? Trust me on this stuff, I'll lead you down the right path. Now enough about me and my niche third eye; let's get started!
Ashnikko – While I first discovered Ashnikko through my Discover Weekly playlist on Spotify, aptly named, I know; she's recently received a lot more attention for her hit single, 'STUPID' as it has garnered a lot of attention on the app, TikTok. My personal favorite is Invitation but we can save that conversation for another day, and trust, that day will come.
If you're like me and trying your best to keep up with Gen Z but also struggling slightly; TikTok is not only the unexpected successor of the late, great, app formally known as Vine, but it has, surprisingly, become a hub for artist to have 10-12 second snippets of their songs to get exposure.
While 10-12 seconds of one song doesn't seem like much, it was enough to get the attention from frequent users of the app and 'STUPID' currently has over 47 million streams on Spotify and 25 million views on YouTube. The song eventually reached No. 1 on the Billboard Bubbling Under Hot 100 chart, the Billboard Bubbling Under R&B/Hip-Hop chart and the Spotify Viral 50 chart. With not even an album out yet, Ashnikko is a voice that we'll be hearing very soon.
Songs I Recommend:
Ryan Beatty – Okay yes, so he might have gotten his primary source of radio play from Radio Disney when he first started, but you know who else has been played on Radio Disney? Celine Dion; and where is she now? Being mentioned on ThisIsHowYouMusic. Between you and me, it's already looking like a great start for Ryan Beatty.
All jokes aside, Ryan Beatty is a very talented artist who makes, in my opinion, really good music. His album, Boy in Jeans, was one of my favorite albums of 2018; found in the company of Years & Years, Kali Uchis and Ariana Grande. While I was not familiar with his work prior to his five year hiatus, I found him through the vocals that he provided for the Brockhampton single, 'Bleach'. Following his work with Brockhampton on Saturation II, Saturation III, he continued to work with them on their latest album Ginger, and has collaborated with Tyler the Creator on both Lights Out and IGOR.
He's just released his second album, Dreaming of David, within the last week and it's the perfect soundtrack for a calming night that could be nestled right between Clairo's Immunity and Rex Orange County's Pony. If you're someone who frequently wears checkered vans, striped t-shirts and the color yellow in all forms; you'll be hearing more about Ryan Beatty in the upcoming year. (Don't worry, this isn't a drag, I'm in your company.)
Songs I Recommend:
Olivia O'Brien – You may not realize it, but you probably already know the voice of Olivia O'Brien. About four years ago, the artist 'gnash' released a single titled, 'i hate u, i love u' that was all over the radio during the spring of 2016; while gnash provided the main vocals, the most thing that people knew of the song was the chorus. O'Brien released her solo version of the song under the title, 'Hate U, Love U' but she caught my attention with the release of her EP – It's Not That Deep.
It's Not That Deep showed the dichotomy of sound with songs like Tequilawine and Empty, but both had themes of an overwhelming sense of trepidation whether it be with a former significant other or oneself. Last year she released her debut studio album, Was It Even Real and it was the exact vein of pop music that I've been looking for since listening to 7/27 by Fifth Harmony; fun music that also takes a stand and makes a point.
With an upcoming tour and performance at Coachella this April; I think (don't want to be too presumptuous and say know) that we'll probably be hearing more about Olivia O'Brien as the year continues.
Songs I Recommend: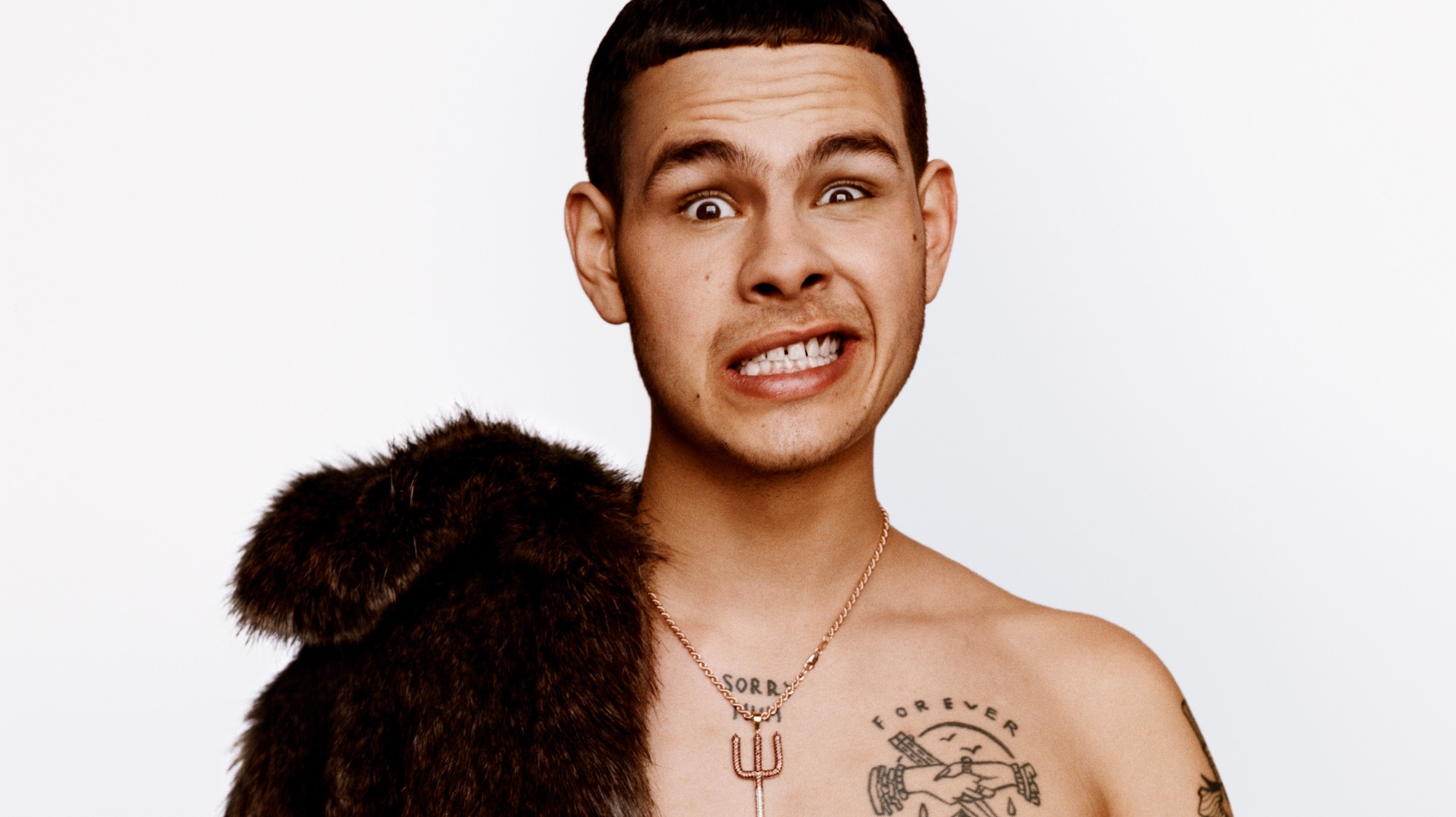 Slowthai – So, one thing that I can say about Slowthai is that this guy brings a different kind of energy to the stage. Last November, I saw him open for Brockhampton and the best word that I can think of to describe his performance is, maybe, I don't know, electrifying? Come back to me in a minute, give me time to scour a thesaurus.
Regardless, this is an entertainer who has a stage presence that's simply galvanizing. I found thesaurus, can't you tell? Yeah, I'm not a fan of it either, electrifying it is. While he was only on the stage for maybe 30 minutes, it's a performance that I'm sure to reference whenever his name is mentioned. He's someone who really focuses on crowd interaction and that's something that, to me, always make live music that much different than a studio recording.
Last year, slowthai released his debut album, Nothing Great About Britain. The album featured artists such as Skepta, Mura Masa and charted number one on the UK R&B Albums chart listing. The album has also been nominated for Best Album, Best Album in the World and he, himself, has been nominated for Best Live Act by NME.
While he's already well on his way to being a star in England, I believe that's about to be more well known in the United States. Having already collaborated with artists such as Brockhampton, Tyler the Creator and the Gorillaz, I'm excited to see more of what's to come.
Songs I Recommend:
Glass Animals – So Glass Animals is a band that I often describe as 'Foster the People but like a fever dream' and I mean it in the best possible way. I came across Glass Animals about three or four years ago, after they had released their second album, How To Be A Human Being. While I've been a fan due to their mellow, borderline blasé (in the best possible way, of course) sound, they've recently garnered more attention due to their collaboration with Denzel Curry.
When I first heard Tokyo Drifting, I was almost indifferent because where was my Super Mario sound bytes that I was used to hearing in songs like 'Season 2 Episode 3'? That said, the more I listened to it, the more I loved it; it's chaotic in the best possible way.
A couple of months after the single dropped, it was used in the YouTube Rewind of 2019, a video that currently has 96 million views. While the video might not be favored by the majority of the YouTube audience, the song caught their attention. The music video for the single is flooded with comments about how they were 1) brought by YouTube Rewind and 2) surprised but loved the idea of Denzel Curry and Glass Animals working together.
With their name being listed on lineups for festivals such as Bonnaroo, BUKU Music + Art Project and Okeechobee; we're going to be hearing a lot more from them in the upcoming months.
Songs I Recommend:
So! That's what I've got for you so far, see any names you know; any that interest you? Be on the look-out as I might make a part two. There's quite a few artists that I think would fit this list perfectly but the last thing I would want to do is bore you!
Also, I know what you're thinking, "Aja, you put so many songs here, how am I supposed to find the time to listen to all of them?" Worry not! See, I've made a playlist, as I'm known to do, of all the artists that I've mentioned here that will be updated anytime I come across an artist you MUST watch out for. Until next time!